PLATEIA : THE COOKBOOK
MEDITERRANEAN-INSPIRED & CALIFORNIA-FRESH RECIPES FROM UCLA'S PLATEIA RESTAURANT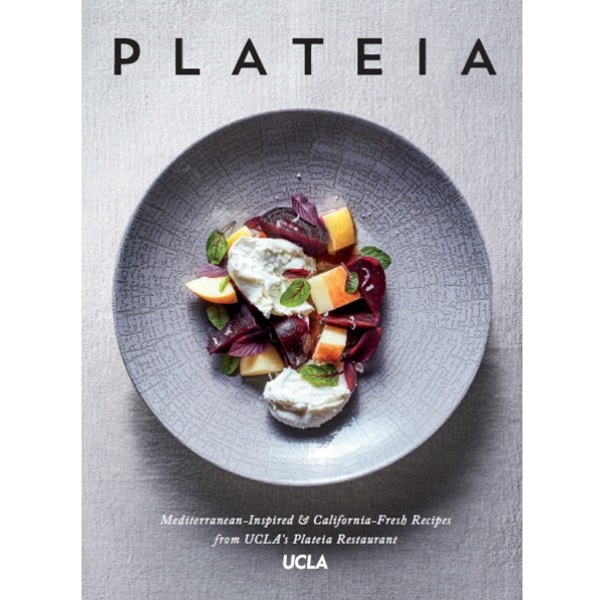 Cooking like a world-class chef might be easier than you think! With the right instructions, ingredients and encouragement from Plateia's very own Chef Jason Tingley and Chef Jeromy Sung, you're about to turn ordinary family meals into culinary experiences.
UCLA's Plateia restaurant and lounge delights its guests with delicious Mediterranean-inspired, California-fresh dishes — as well as world-class dining experiences, ambiance and service. Plateia: The Cookbook unlocks some of this magic in an accessible and enjoyable manner — one that encourages lovers of great food to roll up their sleeves, put on an apron and recreate many of these dishes in the comfort of their home kitchens.
From soups, salads and appetizers, to pizzas, entrées, sides, desserts and more, you'll find yourself expertly recreating some of their favorite Plateia dishes and discovering new ones to enjoy with friends and family.
$34.95
Or purchase your own copy at Plateia.