Chocolate Torte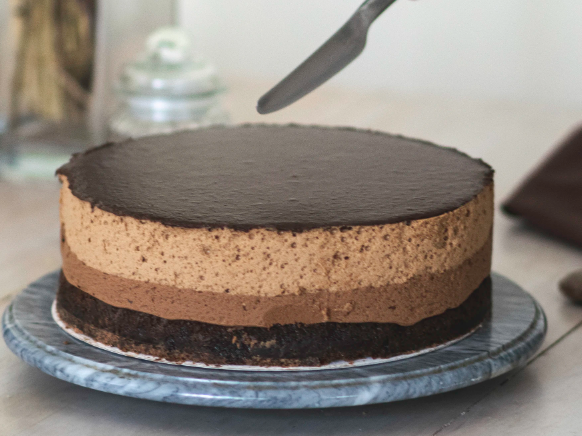 A classic crowd-pleasing favorite, this torte fuses simple ingredients to produce a dessert chocolate lovers will adore, especially with its baked-in hints of coffee and vanilla. 1 Cake.
Ingredients
1½ cups all-purpose flour
2½ cups plus 2 tablespoons sugar
1½ tablespoons baking soda
¼ tablespoon baking powder
5 ounces cocoa powder
3 large organic eggs, beaten
1½ cups coffee
1½ cups buttermilk
¾ cup vegetable oil
½ tablespoon vanilla
Make the Blackout Cake
Preheat the oven to 350°F. Line two baking sheets with parchment paper. In a large bowl, sift the flour, sugar, baking soda, baking powder, and cocoa powder. Add the eggs, coffee, buttermilk, oil, and vanilla and beat at medium speed until combined—the batter will be thin. Divide the batter evenly onto the baking sheets. Bake for 12 to 15 minutes, or until a cake tester comes out clean.
And more… Download the full recipe now.